Váš Lekár Clinic
At the turn of 2023-2024, a new private polyclinic, Váš Lekár, will be the first to focus on longevity and disease prevention in Bratislava. It will also be the first healthcare facility that you can become part of not only as a client, but also as an investor. 
The polyclinic, located in the very centre of Bratislava – in the modern Eurovea zone, on the banks of the Danube – will offer its end-users and corporate clients a superior level of healthcare, long operating hours, a pharmacy and modern communication methods.   
One of the largest private polyclinics, it is currently in the final stages of preparation before opening and offers an ideal opportunity for investors interested in the healthcare sector.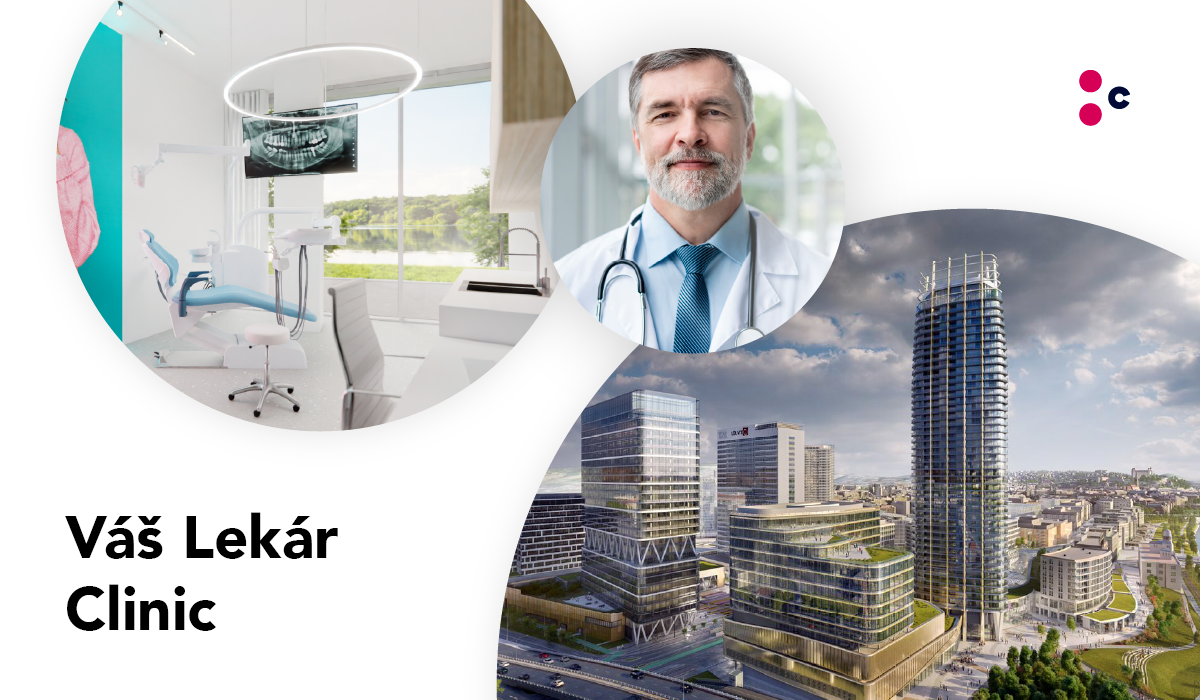 About the company
About the Investment opportunity
The product
Team
Risks
Investment intentions